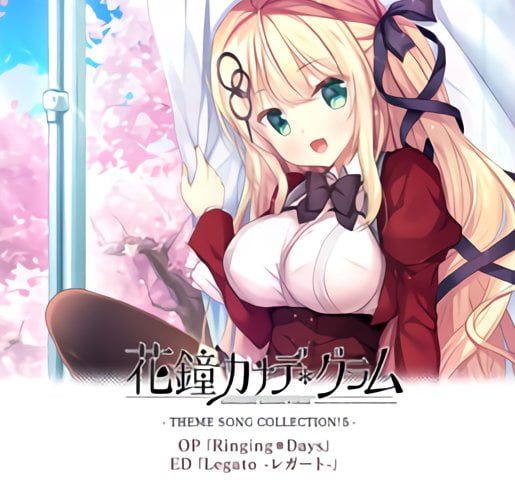 HANAGANE KANADE*GRAM THEME SONG COLLECTION! 5-
花鐘カナデ*グラム -THEME SONG COLLECTION! 5-
Catalog Number NANA-0010
Release Date Dec 30, 2021 C99
Publish Format Commercial
Release Price 1000 JPY
Media Format CD
Classification Vocal
Publisher NanaWind
Vocals benico., リアン
Lyricist 浮世かいか, Jin.
Composer A-DASH
Arranger A-DASH
Guitar A-DASH
Music Production SONO MAKERS
Products represented
HANAGANE KANADE*GRAM Chapter:1 Yui Kozakura
Tracklist:
01 Ringing*Days fullver.
02 Legato -レガート- fullver.
03 Ringing*Days off vocal
04 Legato -レガート- off vocal
05 Theme of KanadeGram
06 Club Twighlight
07 Ringing*Days shortver.
Buy Premium Account at Nitroflare / Katfile / Uploaded and enjoy HIGH SPEED

Use WinRAR 6.02 (or newer) or 7zip (latest version) for extraction
To get the password, please click here (Password: 123456).