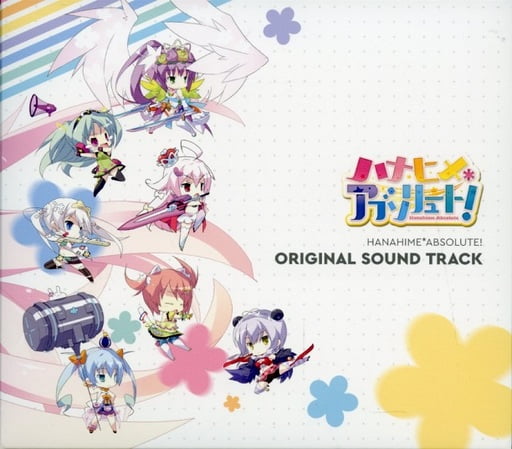 HANAHIME*Famicom Arrange Soundtrack
Catalog Number N/A
Release Date Dec 29, 2016C91
Publish Format Commercial, First Press Bonus
Release Price Not for Sale
Media Format CD
Classification Arrangement
Published by mirai
Composed by Amedio
Products represented
HANAHIME*ABSOLUTE!
Tracklist:
01. Prismatic Ray ファミコンアレンジ
02. Duel With Princess!! ファミコンアレンジ
03. Emergency on Planet Mirai ファミコンアレンジ
04. Passionate Flower ファミコンアレンジ
05. ABSOLUTE HERO ファミコンアレンジ
First press bonus for HANAHIME*ABSOLUTE! ORIGINAL SOUND TRACK
Buy Premium Account at Nitroflare / Katfile / Uploaded and enjoy HIGH SPEED

Use WinRAR 6.02 (or newer) or 7zip (latest version) for extraction
To get the default password, please click here (Password: 123456).