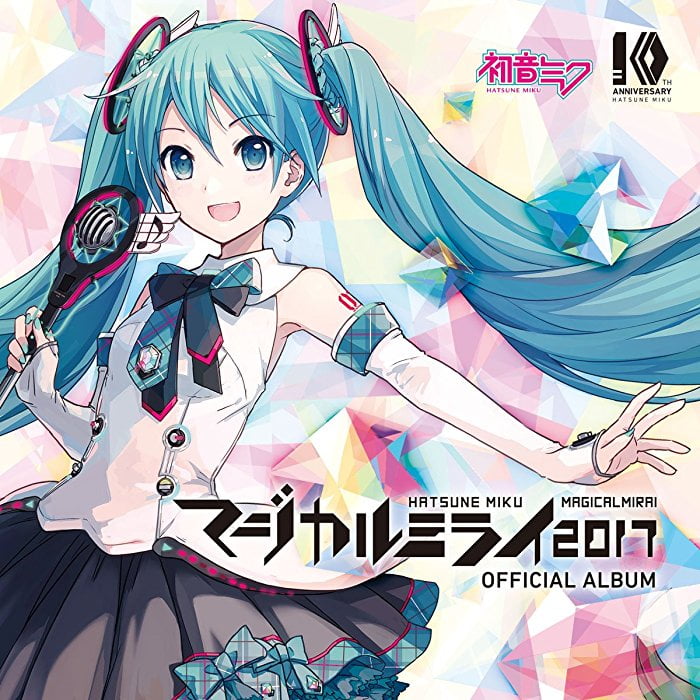 Hatsune Miku Magical Mirai 2017 Official Album
初音ミク「マジカルミライ 2017」OFFICIAL ALBUM
Catalog Number     HMCD-8
Release Date    August 02, 2017
Tracklist:
01. 砂の惑星 /ハチ feat. 初音ミク<マジカルミライ2017 テーマソング>
02. Singularity /keisei feat. 初音ミク<楽曲コンテスト グランプリ楽曲>
03. エイリアンエイリアン /ナユタン星人 feat. 初音ミク
04. 孤独の果て /光収容 feat. 鏡音リン
05. ツギハギスタッカート /とあ feat. 初音ミク
06. ダブルラリアット /アゴアニキ feat. 巡音ルカ
07. 脱法ロック /Neru feat. 鏡音レン
08. Birthday /ryuryu feat. 初音ミク
09. DECORATOR /livetune feat. 初音ミク
10. マジカルミライ SPECIAL MEGAMIX (「ネクストネスト」「Hand in Hand」「39みゅーじっく!」)/八王子P feat. 初音ミク<ボーナストラック>
Buy Premium Account at Nitroflare / Katfile / Uploaded and enjoy HIGH SPEED

Use WinRAR 6.02 (or newer) or 7zip (latest version) for extraction
To get the default password, please click here (Password: 123456).