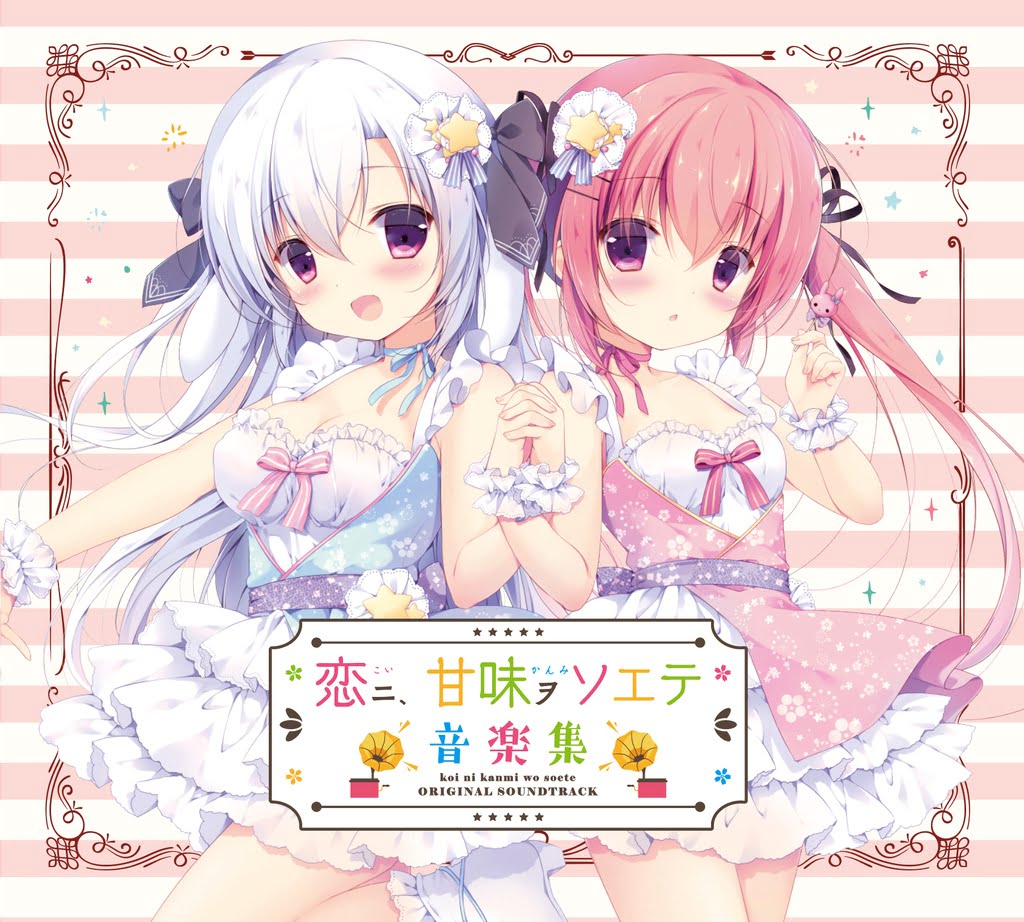 koi ni kanmi wo soete ORIGINAL SOUNDTRACK
恋ニ、甘味ヲソエテ -音楽集-
Koi ni, Kanmi wo Soete -Ongakushuu-
Catalog Number CAN-0003
Release Date Dec 31, 2018C95
Publish Format Doujin/Indie
Release Price 2100 JPY
Media Format CD
Classification Original Soundtrack
Published by CANVAS+GARDEN
Composed by Patirchev, Jun Okubo, Sora Yuizuki, h.t.
Arranged by Jun Okubo, borzy
Performed by Sora Yuizuki, 夢月やみ, Sakura Hanazawa
Lyrics by Sora Yuizuki, h.t.
Products represented
Koi ni, Kanmi wo Soete, Koi ni, Kanmi wo Soete 2
Tracklist:
01 恋、ひとくち。
02 こんなに、幸せなんだ。
03 もっと甘い恋心
04 Snow Canvas
05 恋、ふわり。
06 カルメラへようこそ
07 可憐なティータイム
08 うさぎさん×行進曲
09 ふわふわなおみみゆれて
10 今日から妹になりました。
11 子猫ところころん
12 お姉さんをつかまえて
13 どきどき☆ぱにっく!
14 花逢坂
15 いつもの風景
16 明日はきっと
17 君との距離
18 一寸先の闇へ
19 お疲れ様。
20 甘美なご褒美
Buy Premium Account at Nitroflare / Katfile / Uploaded and enjoy HIGH SPEED

Use WinRAR 6.02 (or newer) or 7zip (latest version) for extraction
To get the password, please click here (Password: 123456).