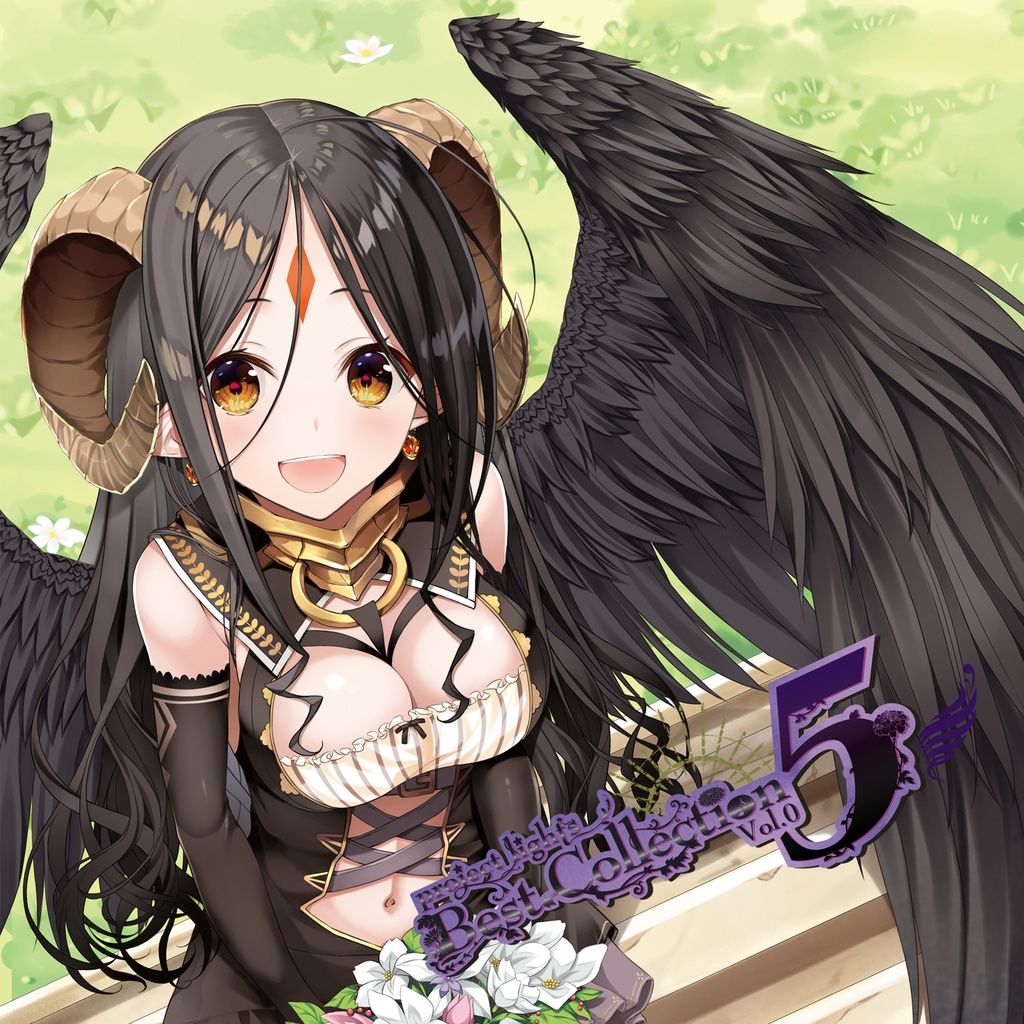 project lights Best Collection Vol.05
project lights Best Collection -Vol.05-
Catalog Number PLCC-1024
Barcode 4562302640163
Release Date May 28, 2021
Publish Format Commercial
Release Price 3300 JPY
Media Format CD
Classification Vocal
Organizations project lights
Products represented
GIRL CAFE GUN, Mysteria ~Occult Shadows~, Vampires' Melody, Tricolour Lovestory, Tricolour Lovestory S, Kami no Kuni no Mahoutsukai, Hoshizora Tetsudou to Shiro no Tabi, Kanojyo ha Tenshi de Imouto de
Tracklist:
『ガール・カフェ・ガン』 キャラクターイメージソング「ジョウ・シジュウ」
01.Lost Bravery / 榊原ゆい
『Mysteria ~Occult Shadows~』オープニングテーマ
02.深潭舞踏 -awake from purgatoire- / 織田かおり
『Vampires' Melody』オープニングテーマ
03.Oath Melody / 咲桜百花
『三色絵恋』 エンディングテーマ 日本語Ver.
04.Blurry Love / 宇月真織
『ガール・カフェ・ガン』 キャラクターイメージソング「リタ・ロメロ」
05.Money is Life / 落合実乃里 w/z Recahdam
『ガール・カフェ・ガン』 キャラクターイメージソング「ジムユウ」
06.シークレットストーリー / 茶太
『神の国の魔法使い』 劇中歌 日本語Ver.
07.魔法の時代 / 可可味
『三色絵恋S』 エンディングテーマ 日本語Ver.
08.Raining Love / AcAcia
『ガール・カフェ・ガン』 キャラクターイメージソング「アニヤ」
09.The Prime / kaoru
『星空鉄道とシロの旅』 エンディングテーマ
10.ひだまりの場所 / 保科めぐみ
『彼女は天使で妹で』 エンディングテーマ
11.翼 / 茶太
『ガール・カフェ・ガン』 キャラクターイメージソング「コーネリア」
12.Acacia / Duca
『ガール・カフェ・ガン』 劇中歌
13.Pulse of Life [Oldies Ver.] / 宇月真織
Buy Premium Account at Nitroflare / Katfile / Uploaded and enjoy HIGH SPEED

Use WinRAR 6.02 (or newer) or 7zip (latest version) for extraction
To get the password, please click here (Password: 123456).