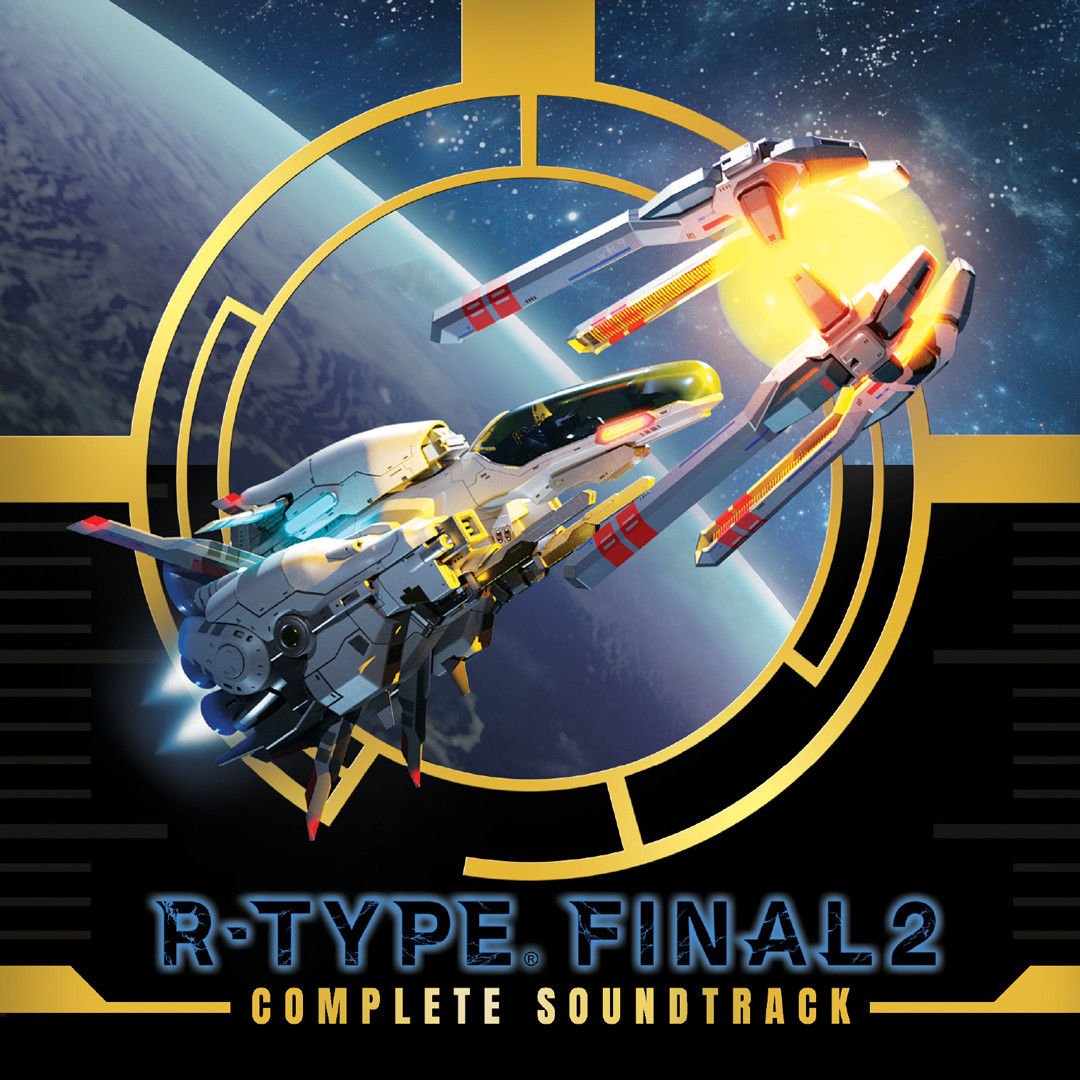 R-Type Final 2 Complete Soundtrack
Catalog Number N/A
Release Date 2021
Publish Format Commercial, Enclosure
Media Format Digital
Classification Original Soundtrack
Publisher NIS America
Products represented
R-Type Final 2
Tracklist:
1. Taking off again…
2. Main Menu
3. Hangar
4. Investigation: Abandoned Space City
5. Investigation: Operation in Progress
6. Gains Assaults
7. Destruction: Invaded Plant Factory
8. Breaking In: Stolen AI Laboratory
9. R's Museum
10. Where Pilots Meet
11. Cleanup: Living Organisms on the Former Space Base
12. Diving: Giant Crystal Colonies
13. Diving: Operation in Progress
14. Encounter with Bydo: Assault
15. Encounter with Bydo: Expansion
16. Rotation: Decaying Erosion Cave
17. Surfacing: Unknown Underground Ruins
18. Breakthrough: Defense System against Enemies.
19. Mission Completed
20. Game Over
21. Final Point: Graveyard of Trans-dimensional Fighters
22. Returned? A Familiar Space City
23. Final Point: Center of the Plant Bydo
24. Encounter with Bydo: Temptation
25. Monochrome (Scat: haruka)
26. Light (Instrumental)
Buy Premium Account at Nitroflare / Katfile / Uploaded and enjoy HIGH SPEED

Use WinRAR 6.02 (or newer) or 7zip (latest version) for extraction
To get the password, please click here (Password: 123456).