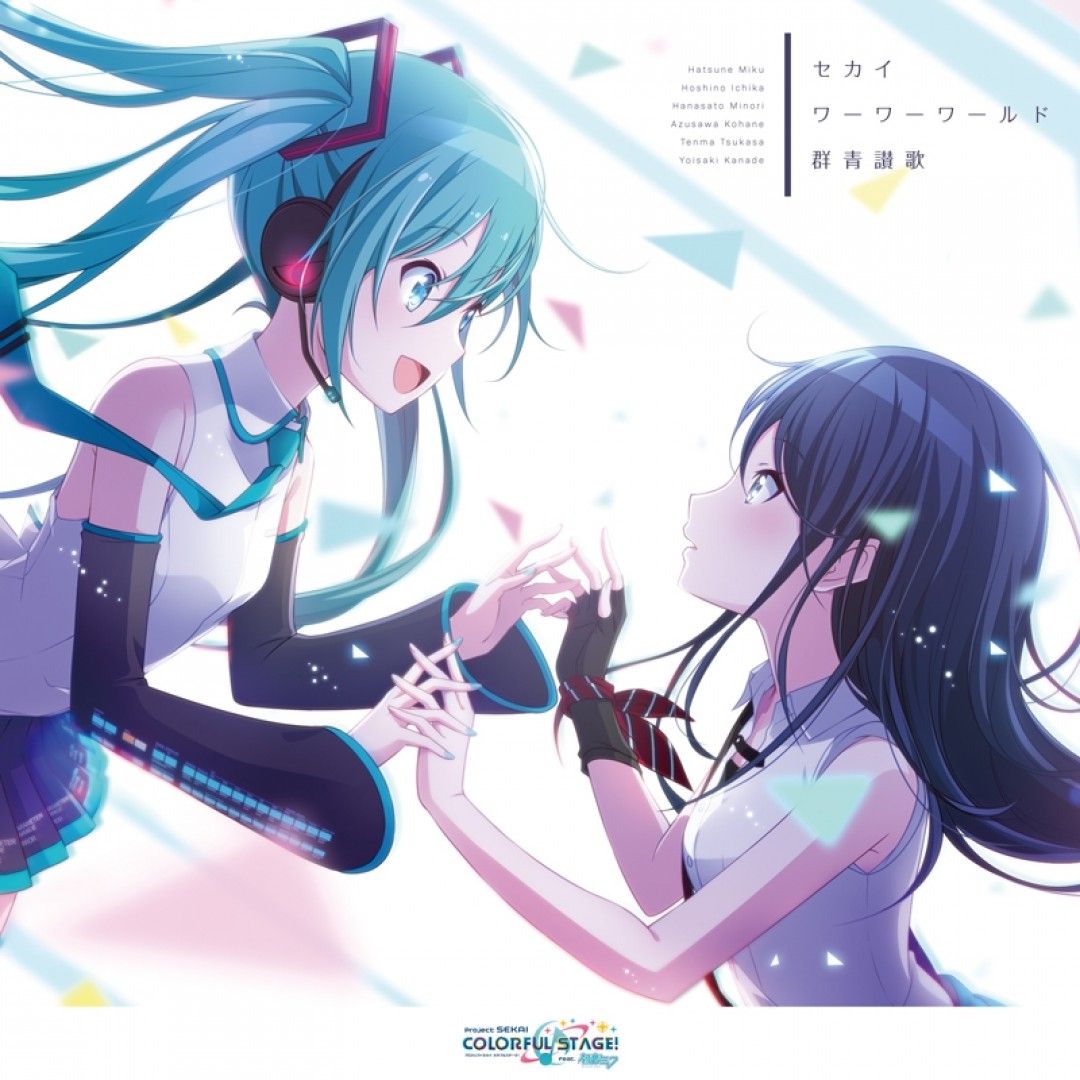 Sekai/Wah Wah World/Gunjou Sanka
Catalog Number BRMM-10482
Barcode 4562494354619
Release Date Dec 08, 2021
Publish Format Commercial
Release Price 1760 JPY
Media Format CD
Classification Vocal
Label Bushiroad Music
Manufacturer Bushiroad Music Co., Ltd.
Distributor Bushiroad Music Co., Ltd.
Vocals Miku Hatsune, Ruriko Noguchi, Yui Ogura, Akina, Daisuke Hirose, Tomori Kusunoki
Composer Shota Horie (kemu), Giga, Mitchie M, Eve
Arranger Rockwell, Giga, Numa
Lyricist DECO*27, Mitchie M, Eve
Products represented
Hatsune Miku: COLORFUL STAGE!
Tracklist:
01 セカイ
02 ワーワーワールド
03 群青讃歌
04 セカイ (instrumental)
05 ワーワーワールド (instrumental)
06 群青讃歌 (instrumental)
Buy Premium Account at Nitroflare / Katfile / Uploaded and enjoy HIGH SPEED

Use WinRAR 6.02 (or newer) or 7zip (latest version) for extraction
To get the password, please click here (Password: 123456).